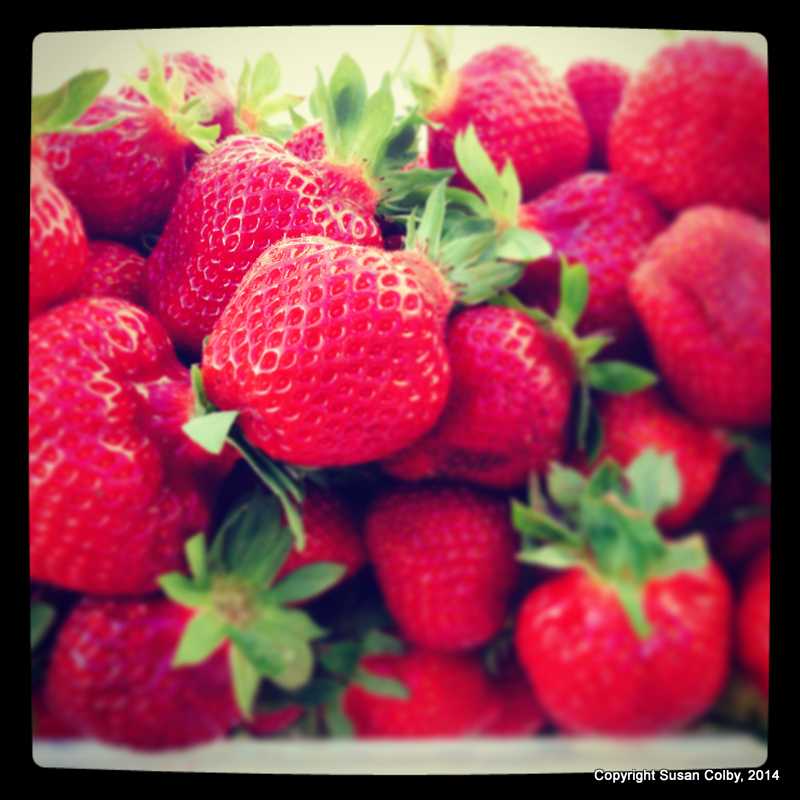 One of the joys of a rural or suburban lifestyle here in New Zealand, is the availability of locally-grown fresh produce. The rolling fields are dotted with grass-fed cattle and sheep, and locals have smallholdings where they grow vegetables and fruits. Some will have honor stands on the roadside where you can get avocados, plums and much more. Just drop your coins in the box, and off you go.
But some have ... pick-it-yourself fields! Eat as much as you want, and pay for what you have in your container.
As strawberries are in season, that's what we've done, a couple of times. And you really cannot compare the flavors of a freshly picked, sun-warmed strawberry to those available in the supermarket.
Somerfields is one of the local growers. They also grow blueberries and raspberries so we have to keep those picking dates in mind!
With our containers in hand, we headed into the field, thinking we might have to really hunt! But no, the berries were literally begging to be picked. So it was onefor the container - and one for me! As I popped them into my mouth, the flavor was exquisite, like nothing I can remember. The warmth of the sun had intensified the flavors  and the berries burst with the first bite. One that I picked was so big, it took four bites to finish it! If I hadn't eaten so many, we probably would have finished picking a lot sooner.
But who can resist just one more? And one more... And one more...
By the time we were done, we were completely satiated.
What a lovely way to go local and have a little fun!