You must understand that the last two posts, on the Seattle Wheel and to Chihuly Glasshouse and Garden and this one all happened IN ONE DAY! What a sensory overload! But I loved every minute of it. This is something I have wanted to do but never got around to, since I moved up here to the Pacific Northwest 26 years ago. It's taken me this long to go Underground Seattle.  Years ago, when a group of us came over from Port Townsend to do up the town, we were at a jazz club in Pioneer Square and I saw a sign for Bill Spiedel's Underground Tour. That was when I learned that the current city of Seattle is built right on top of the original city!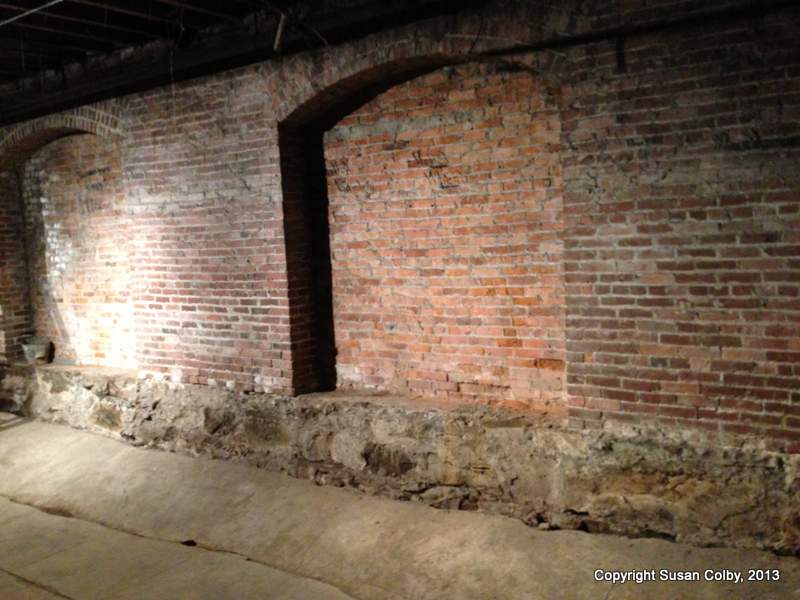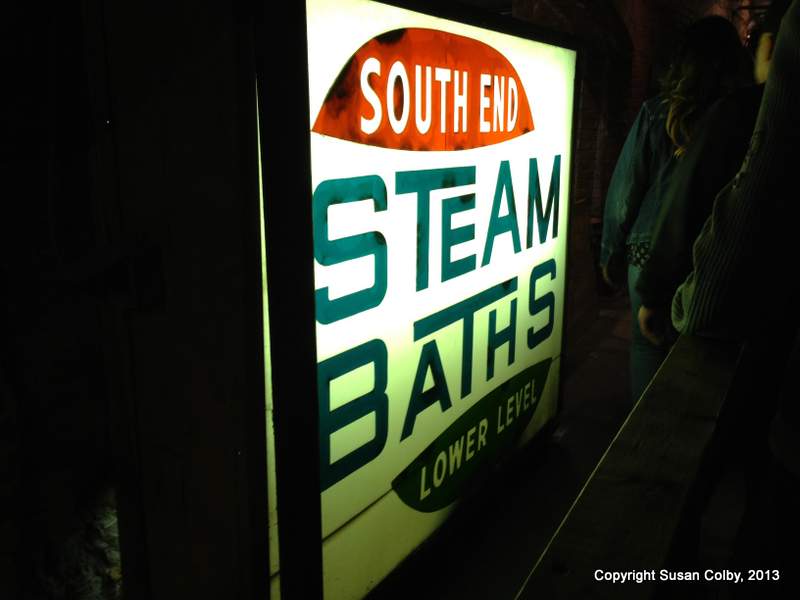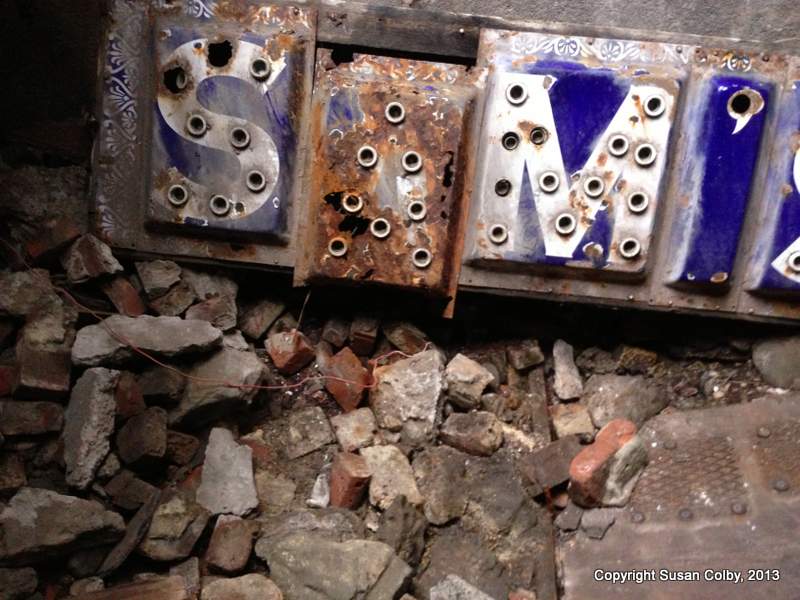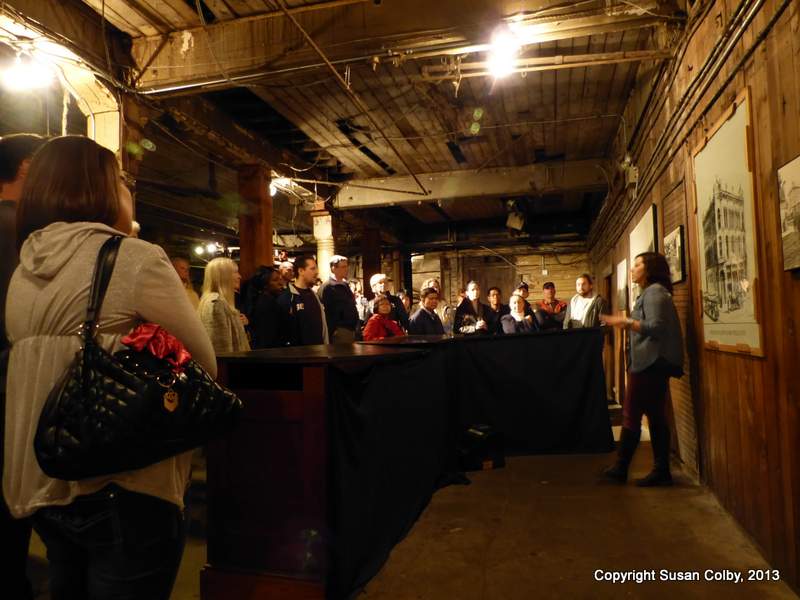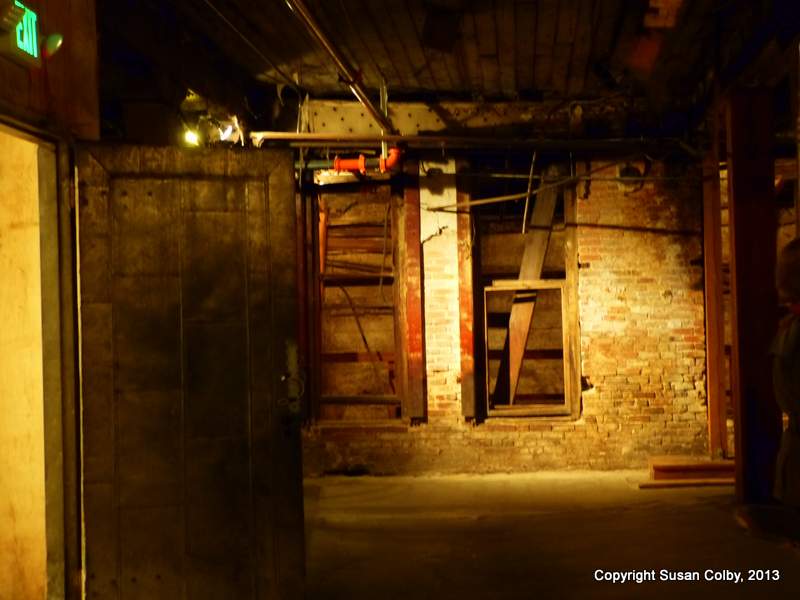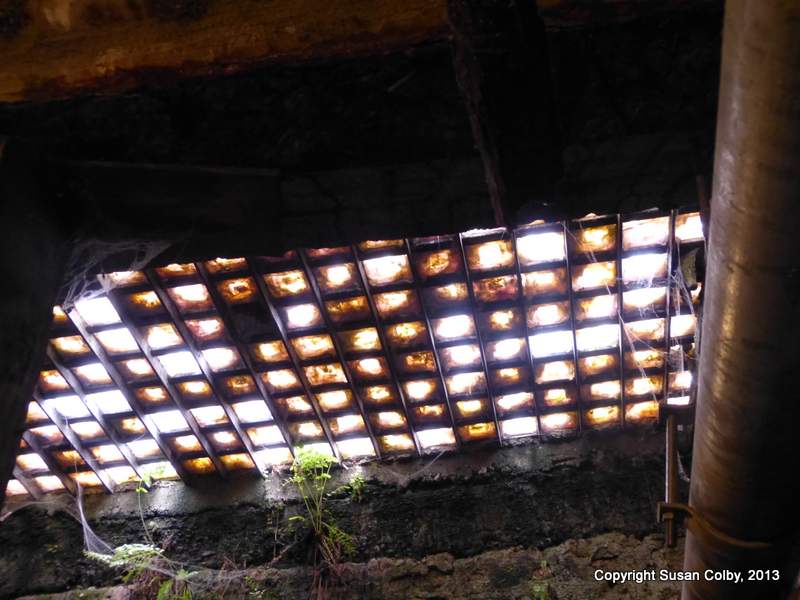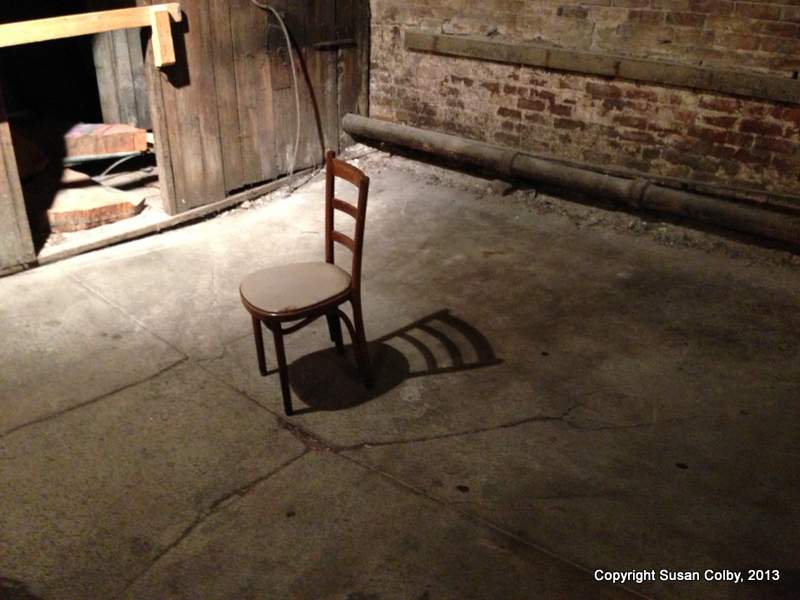 But I learned more from the tour - that the original city fathers neglected to factor in the tides when building the original city, with major consequences. Some not too pleasant, like sewage backing up and exploding uphill in the houses on the bluffs; building being swamped on the incoming tides and the eventual rebuilding of the city after a disastrous fire wiped it out.
Walking through the dusty corridors, listening to our chipper tour guide, you can imagine what it must have been like. Of course, the rooms and old sidewalks are all reinforced and there is electric light down there, but looking up, the old purple-tinged glass lights or prisms are a reminder of times gone by.
Bill Speidel's Underground Tour
608 First Ave, in Seattle's Pioneer Square, between Cherry Street and Yesler Way.
[206] 682 4646
Ticket Prices
$16.00 Adults (18-59 yrs) $13.00 Seniors (60+ yrs) $13.00 Students (13-17 yrs or w/valid college ID) $8.00 Children (7-12 yrs) Kids 6 and under are admitted free, but may find the 75-minute tour challenging