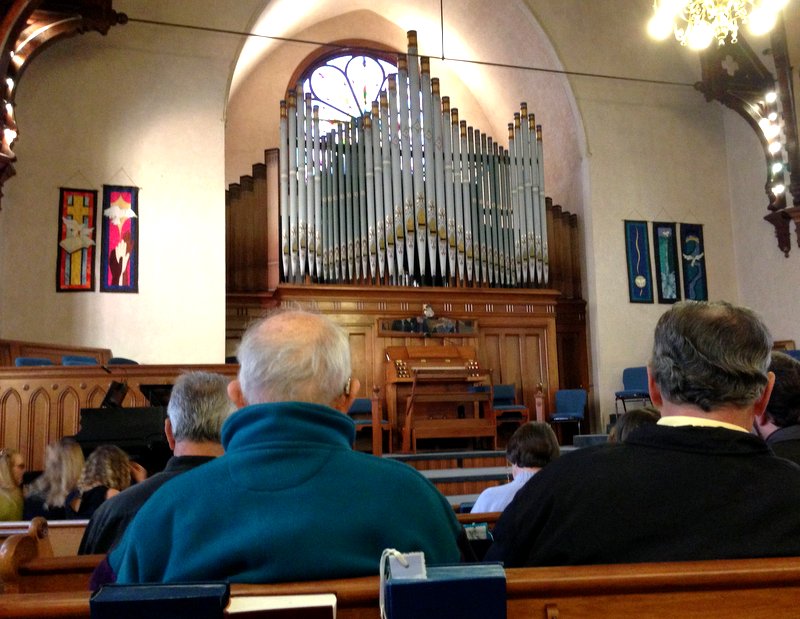 Adventures don't necessarily have to be earth shattering or spectacular. They can just be something you don't often do and yesterday evening was just that.
Mardelle sings in the Port Townsend Community Chorus and Susan was given some tickets so we went to support our friend. It was at the Presbyterian Church in town so I got to drive my new car at night for the first time.
The church is old; built in 1889 and has a beautiful old organ which is recognized as an historical piece. It wasn't used in the concert, but was the backdrop. The concert was all Civil War songs - spirtuals, slavery, war. It was a great selection of music, some poetry thrown in, but what got me was that a lot of the songs were gospel-type songs that came from slavery - and there wasn't a single dark face in the entire group. So somehow they lacked the impact you tend to get - or at least I do - from black gospel. Or in South Africa, the black singers.
Some of the readings were about building the country, rights of all etc., which sadly are the same words being spoken almost 250 years later. I guess evolution takes a long time.