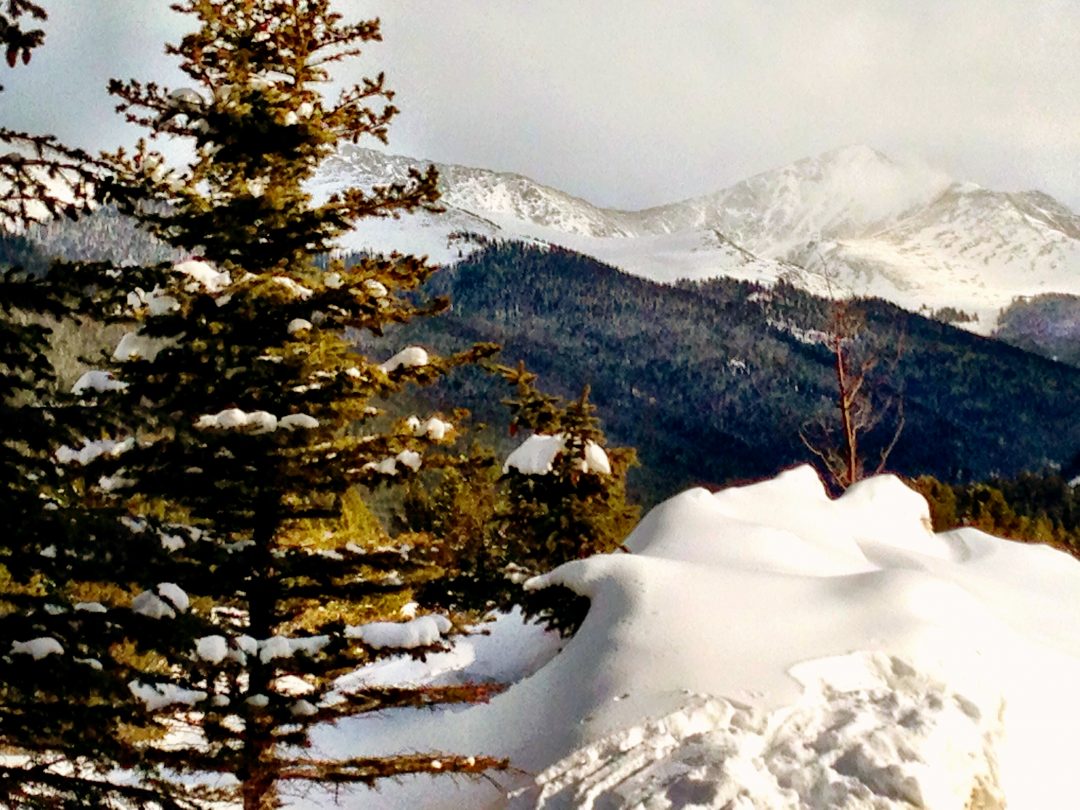 I am so glad I decided to forgo Route 66 along the southern route through Arizona and New Mexico to Colorado. The scenery on my chosen route, US70, was unbelievably spectacular. Every twist and turn displayed new views and awe-inspiring rocky vistas. My overnight was in Richfield, Utah and from there, I had a choice to either drive north through Wyoming and miss some of the mountain passes, or go up and over. I chose the latter as I didn't think I wanted to see all the fracking wells that Susan said she had seen in Wyoming, coming from Washington.
Crossing the state border into Colorado and heading up into the mountains, I remembered how I had felt when I first came to Colorado back in the very-early 70s, when Aspen was a very small village and Snowmass only had a couple of ski runs. I actually learned to ski on the bunny slope in Snowmass! It was in John Denver's day, and I so wanted to move to the Rocky Mountain High he sang about. I loved the mountains and the smells, the clean air. We (my ex Randy) and I spent quite a bit of time there as his brother lived in Snowmass. We were there in all the seasons, my favorite being spring, when the mountains and meadows bloomed. We never did make the move...I had discovered a tiny town called Ouray that seemed, at the time, to be perfect.  Driving through Grand Junction this time, I almost made the the right turn on Highway 550 to go check it out. Maybe on the way back? On Highway 70, I cruised through Vail and Breckenridge where it was snowing! During my weather check that morning there was no indication that it would do that, and I was fortunate that it was very light, although the white stuff was piled high alongside the highway and there were signs saying "icy road" so I was very careful. My little car does not have all weather tires! And I didn't carry any chains, which in hindsight was probably not a good idea! I made it up and over the mountains without mishap, enjoying the change in scenery - gone were the golds, browns, reds and tans of the high desert. Emerald forests and blinding white snow blanketed the mountain sides and the road winds up and down, through valleys and alongside rivers and through some very l-0-n-g tunnels, which I don't like!
Late in the afternoon, I popped out on the eastern side of the Rockies - and stretching as far as I could see, it was FLAT! No wonder people thought the earth was flat - it sure looked like it from my perch! The Flat Earth Society is probably in Denver! From there, it was literally, downhill! Traffic and trucks and people!
Thank goodness for Lucy (my and Betsy's name for Waze) who directed me around rush hour traffic to Eaton, Colorado where I got a big welcome from Susan and Dan and the animals!
p.s These are all iPhone 5 pix and I shot and edited them in Camera+, a really cool app that has lots of editing options.