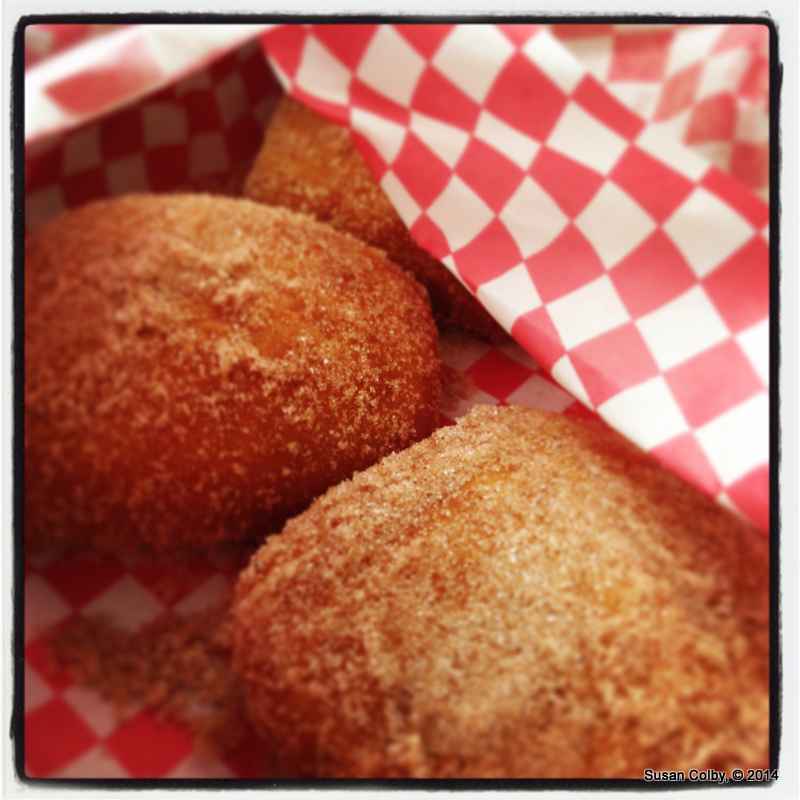 Two Grannies and a Grandpa Went Out on the Town for Breakfast Today!
Truck stops always seem to have the reputation for good and plentiful food! Those truckers need to fuel up often and a lot of these guys (and girls) are pretty hefty and you wouldn't want to serve up anything that didn't taste good! It might be the last meal you serve!
The Double Clutch Cafe in Evans, Colorado has been voted to have the best home cooking in Weld County!  I have driven by the place several times, seen it sitting off the side of the freeway off-ramp, the parking lot filled with gas and oil tank truck, cattle trucks and other big rigs. It's a real truck stop with fuel, the Cafe, a convenience store, showers, lounge and free wifi.
The exterior is very unprepossessing and rather uninspiring. Our tiny Honda FIT was dwarf by all the pickups in the cafe parking lot. Definitely, bigger is better here in Colorado!
Once inside the cavernous restaurant, it felt like a step back in time. No decor to speak of, other than the rather 80s theme throughout.
We chose a booth under a big window, with enough light to counteract the dark furnishings. Our friendly server was quick to appear with the coffee pot and we put in our orders quickly. It's an extensive menu, with basic breakfast, lunch and dinner fare. The table was quickly covered with bowls filled with individual serving packs of half and half, a "creamy spread," aka margarine, not butter, Smuckers grape and strawberry jam. And because Susan was having pancakes, a big pouring pitcher of syrup.
When the food arrived there was barely room for the large, filled plates. The food was plentiful and good, nothing particularly special and not as hot as it should have been. But I did enjoy the hash-browns which I haven't had for ages!
The Double Clutch is a place to go for basic, down home cookin'. Don't expect anything fancy, like any sort of "plating" of your meal. The menu includes things like pot roast, chicken fried steaks, hamburgers and the like. And of course, desserts and homemade donuts!
A funny little note. As we were leaving I popped through to the convenience store side to see what was there. When I got back to the cashier, she asked if I had been in there the previous week. When I told her it was my first time there, she said someone had told her I looked like a woman who apparently skipped out on her bill! I may be famous, but don't want to be infamous around here!
[box type="shadow"]
675 31 St Street
Evans, CO 80620-1500
(970) 506-3330[/box]